Lyncourt School
2707 Court St.
Syracuse, NY 13208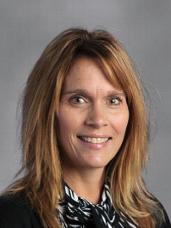 Kimberly Davis
Principal

Telephone (315) 455.7571
Fax (315) 455.7573



Sue Maloney
Secretary



Telephone (315) 455.7571




Fax (315) 455.7573




February 17, 2017

Dear Parents:

This letter is intended to make you aware of the upcoming ELA and Math assessments and its overall importance to the educational practices at Lyncourt School. Moreover, we are seeking your support in working cooperatively with the school for the benefit of the students who will be taking the assessment. This type of coordinated effort between the school and home is a vital factor in raising student achievement.

The ELA State Assessment will be administered to Grades 3-8 on:
Tuesday-Thursday, March 28th-30th at 8:45 AM
The Math Assessment will be administered to Grades 3-8 on:
Tuesday-Thursday, May 2nd-4th at 8:45 AM

Each testing session will last approximately 70 minutes. This year, our 3rd and 6th grade students will be taking a computer based test instead of paper based. If you have any questions regarding this, please feel free to give me a call.

It is essential that your child arrive at school on time to ease their transition into the testing environment. If your child is ill or not feeling well please do not feel pressured to send them to school to complete a portion of the assessment. The NYS Education Department has designated Monday – Wednesday, April 3rd-5th for any ELA missed testing sessions and Monday – Wednesday, May 8th-10th for any Math missed testing sessions.

There has been much publicity recently about NYS testing and the Common Core. Much of this has been politically motivated and there is a lot of misinformation that is being presented. With that said, we do recognize the concerns you may have about the upcoming testing and want to not only alleviate any fears your child may have, but also any concerns you may have about the use of these assessments in placement or grading.

I want to assure you that we do not use these assessments as a sole determination in any type of program placement. We simply look at them as another measure of performance we have, in addition to many other more valuable measures. Each child is unique and it is important to us that we look at the whole child in school, not how they perform on any single assessment.

As in any testing situation, most students will feel a certain level of anxiety as the actual testing date draws closer. The teachers have worked diligently in preparing your children for this test, thus reducing the level of anxiety as test time approaches. Some suggested methods and or practices at home may also aid in reducing the level of stress that each student experiences.

These practices include:
• Getting a good night's rest the night before the test.
• Eating a good breakfast the morning of the test.
• Being prepared for the test (pencils will be provided)
• Develop a healthy attitude toward test taking.
• Read and follow the directions.
• Dress comfortably on test day.

If you have any questions about other ways you can assist your child at home or questions about the testing, please do not hesitate to contact your child's teacher, or reach out to me directly. We all must work hard in preparing our students for the rigors of test taking. The positive partnership of home and school is the only way out children will become successful students and citizens.

Respectfully,

Kimberly Davis
Principal

Please remember to schedule an appointment to discuss any questions and/or concerns by calling the Main Office, or you may email me at kdavis@lyncourtschool.org
...