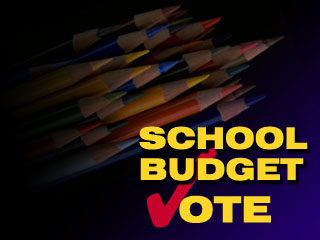 Dear Residents, Families, and Friends of Lyncourt School,

Once again the Lyncourt Union Free School District Board of Education has been faced with some very difficult decisions in creating a fiscally responsible school budget that puts our students and staff at the forefront. The board consistently works to do what is best for the Lyncourt School and community. We are your elected representatives and we take the job of school oversight and community needs very seriously. We thank you for trusting us to serve you and our community youth as your representatives on the school board.

We are enduring continued financial pressure from the state aimed at forcing closures, consolidations, elimination of programs, and mergers. Enduring these financial pressures has been daunting. But, we are dedicated to keep our school, keep our programs, offer exceptional services to all of our students, and continue to be the hub of this community. Our class sizes remain small, our staff and class offerings remain current, and our special education services provide
remediation to all children in need of special support. Lyncourt School is a special place and we are proud to serve it.

This brochure will provide you with details of our proposed 2017-2018 school budget. The budget proposed is $10,304,000, an increase from 2016-2017 to 2017-2018 of $165,000. This represents a 1.63% increase to the budget. Increases result from contractual obligations, mandate implementation, essential technology updates, salaries and insurance. Our tax levy limit that is set forth by the state is 0.52%, or just over a ½ a percent! This represents an increase in tax revenue of $26,844. The state has increased foundation aid to the district this year amounting to an additional $98,919.

Although we are finally realizing an increase in state aid, the aid is still well below the expenditure growth we have each year. This reduced aid, coupled with property tax limits, leaves us with a financial gap every year.

We again have taken the option of funding the deficit with reserves and fund balance, ensuring our residents qualify for the proposed state tax refund. We are in hopes the state portion of public school funding will be made whole again. It is with that hope we believe we can get through one more year of using the districts' savings to offset the decreased revenue while being confident we are doing what is best for the community.

Our priority is to remain solvent amid the financial pressures and to continue to provide a solid education for our children in a safe and comfortable environment. We have great expectations for the future of our community.



Please join us at the Budget Hearing, scheduled for Tuesday, May 9

th

at 5:30 p.m.



Please remember to vote on the 2017-2018 School Budget Tuesday, May 16

th

between the hours of 7:00 a.m. –9:00 p.m. at Lyncourt School in the Board of Education room.





Thank you for your continued support of our children,

The Lyncourt School Board of Education



Voting Information - Q&A
Who is Eligible to Vote? - You are eligible to vote if you are a U.S. citizen, 18 years or older, and have been a District resident for at least 30 days prior to the vote. No pre-registration is required although personal identification may be requested. Please call the main office at 315.455.7571
Can I Vote by Absentee Ballot? Qualified voters may obtain applications for absentee ballots from the office of the School District Clerk during regular school hours (8:00 AM to 4:00 PM). Completed applications for absentee ballots must be received no later than 5:00 PM the day of the actual vote. Ballots may be mailed in or dropped off to the District Clerk's Office.