Food Service Information
Please click on the links for the menus. These documents are in PDF forma

t. You will need Adobe Acrobat Reader to view them.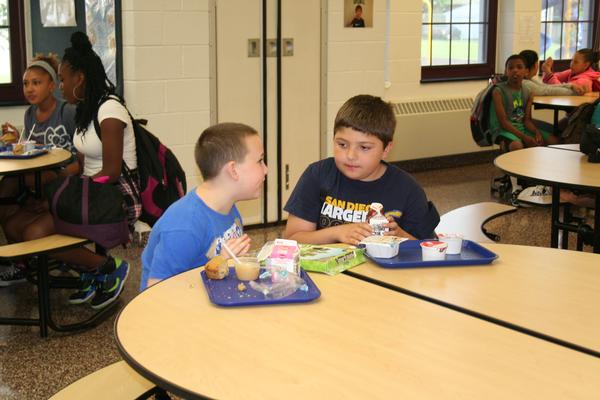 My School Bucks

The mySchoolBucks.com website provides parents the ability to view your child's account balance.

From that site you will create your account and add money to your child's school meal account. All you need is your child's name, student ID number and school ZIP code.

If you have any questions about these services, please feel free to contact the Food Services Department at 315-455-7571, menu option #4. Click on the mySchoolBucks logo above to access your mySchoolBucks account at https://www.myschoolbucks.com/.

Please be aware that mySchoolBucks is an independent entity that provides this service to Lyncourt. mySchoolBucks collects a service charge for deposits made through their website. There is not a service charge for deposits made directly at your child's school building.

Lyncourt Wellness Policy

Letter To Parents About School Breakfast

Benefits Of Eating School Breakfast



. .

Helpful Information

.

Links



.

Announcements

Let us help you celebrate!

We are here to support and help you celebrate special occasions during the school year. The food service department would be happy to assist in providing healthy treats for your childs birthday. Treats may be ordered and delivered right to your childs classroom on their special day. Food service office 455-7571 ext. 4-Terry Ralston. Please contact at least 2 weeks prior to special day.
Smartpop Popcorn $0.75
Triple Chocolate Chip Cookie $0.50
Rice Krispies Treat (Chocolate) $0.75
Baby Carrots w/dip $0.75




. .