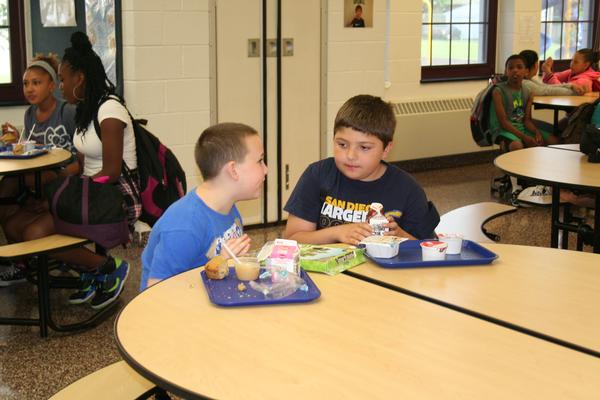 My School Bucks
The mySchoolBucks.com website provides parents the ability to view your child's account balance.
From that site you will create your account and add money to your child's school meal account. All you need is your child's name, student ID number and school ZIP code.
If you have any questions about these services, please feel free to contact the Food Services Department at 315-455-7571, menu option #4. Click on the mySchoolBucks logo above to access your mySchoolBucks account at https://www.myschoolbucks.com/.
Please be aware that mySchoolBucks is an independent entity that provides this service to Lyncourt. mySchoolBucks collects a service charge for deposits made through their website. There is not a service charge for deposits made directly at your child's school building.

Lyncourt Wellness Policy

Letter To Parents About School Breakfast

Benefits Of Eating School Breakfast