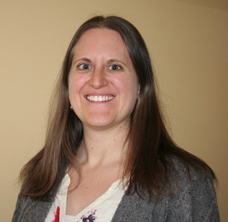 Kelly Schroeter
School Psychologist, K-8
Monday-Friday 8am-3:15pm
315.455.7571
Counseling services: individual and group counseling, crisis counseling

School Concerns: grades, classroom related problems, scheduling concerns, high school classes, career counseling, assistance with organization, test taking strategies

Personal Issues: peer relationships, personal problems, conflicts with peers, bullying, self-esteem, loss and separation, family changes, stress and anger management strategies


Parent Conferences:
We have 2 scheduled conference days in the fall but parents may request a conference at any time. PreK-5th grade: Please set up the conference with the classroom teacher.
6th-8th grade: Please call our School Counselor, Amy MacCaull at 455-7571 to set up a conference with the Middle School team.

Report Cards:
K-5th grades: Report Cards are sent home 4 times a year, every 10 weeks.
6th-8th grades: Report cards are mailed home every 10 weeks (10, 20, 30, 40 weeks.) Progress reports are mailed home at 5, 15, 25 and 35 weeks. Please see our district calendar for specific dates.

High School courses:
We offer Living Environment and Algebra 1 to some of our 8th graders. Students are recommended for these courses based on certain criteria. Parents and students need to be aware that any course grade and the Regents exam score earned in grade eight is recorded on the high school transcript. To withdraw from a high school level course without having a grade noted on the permanent transcript, students must do so before December 1.