Food Fight 2017
Please support Lyncourt Student Council's annual...Holiday "Food Fight" fundraiser.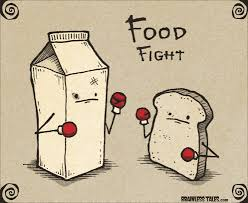 Benefiting the Lyncourt School Community and local food pantries by helping families through the holiday season.

Begins Monday, November 13th, 2017

Ends Friday, December 1st, 2017.

Please donate non-perishable food items (canned or boxed)

Winning classroom (pre-k-5)receives a movie/snack

Sponsored by the Lyncourt School Student Council


Students who bring in 2 items by FRIDAY, November 17th will get a HAT DAY, 3 items a PJ DAY, 4 items a PJ AND HAT DAY to be worn on Friday, December 1st.
Downloads