District News
Viewing 1 - 20 of 20 stories
UPK-5th Grade Meet the Teacher and 6th - 8th Grade Curriculum Night:

Lyncourt School's Meet the Teacher/Curriculum Night will be held on September 27, 2018. Curriculum Night provides the opportunity for parents to meet the teachers. Teachers will have an opportunity to present, in a structured setting, specific information to parents and/or guardians regarding academic requirements, schedules, expectations, etc. This is not meant to be an Open House (where parents visit and come and view samples of their child's work) or a parent conference (where parents visit with the teacher on an individual basis about their child). Because of the amount of information to be presented and the length of time involved, we do ask that all children remain at home. This will allow parents and the others attending to give their full attention to the information ...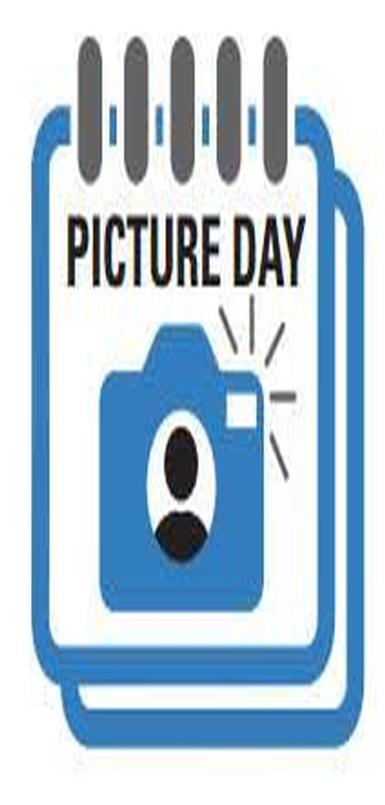 School Picture Day:

School Picture Day is Tuesday, September 25, 2018. You can order online before Picture Day with your Picture Day ID---simply click above on blue School Picture day link. The Lyncourt UFSD school Picture ID is: WL628031Y0 Order forms will be coming home this week and below is also an order form just in case. Remember to smile :) Order online before Picture Day here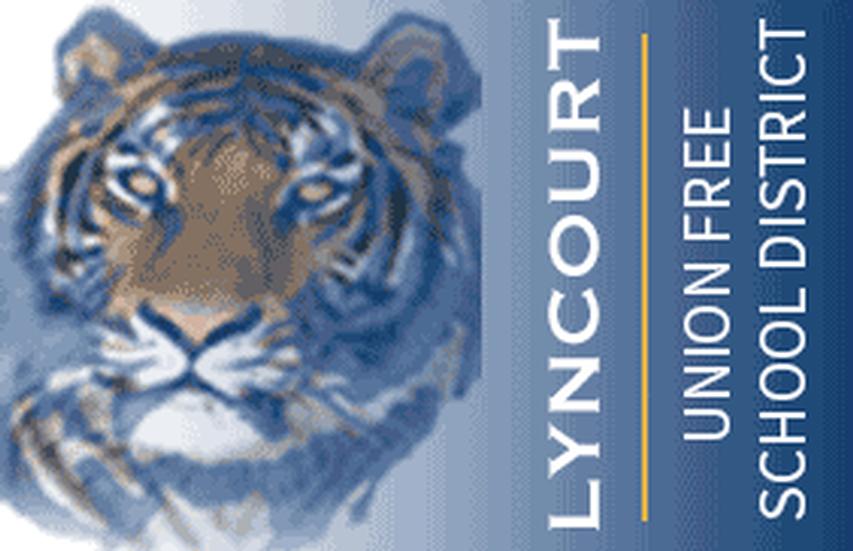 Back To School Lyncourt Ledger:

On behalf of the Board of Education, faculty, staff, and administration of the Lyncourt Union Free School District, it is our wish that everyone had a restful and wonderful summer. The Back To School Edition of the Lyncourt Ledger was mailed home last week and is also attached below. Welcome back, everyone!
2018-2019 Application for Free and Reduced Price School Meals/Milk:

2018-2019 Application for Free and Reduced Price School Meals/Milk: To apply for free and reduced-price meals for your children complete only one form for your household, sign your name, and return it to school. Call 315-455-7571 ext. 4 , if you need help. Remember this application must be done each year. Breakfast will be free to all students every morning-no application necessary. Breakfast Menu found here: Breakfast Menu 2018 Lunch menu found here: September Lunch Menu Parent Letter for Free and Reduced Price School Meals/Milk: Parent Letter for School Meal Program Application for Free and Reduced Price School Meals/Milk: Application 2018-2019 Fill out every year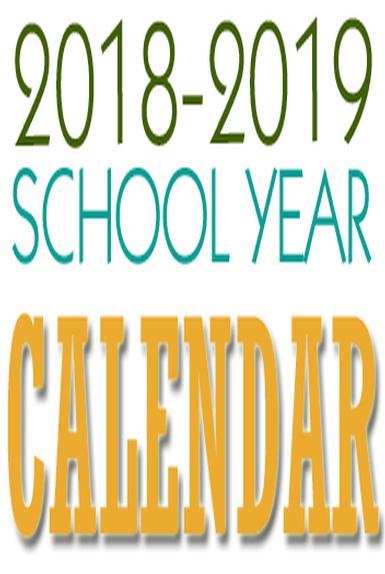 Lyncourt School Activity Calendar:

We hope you are all enjoying a quiet and restful summer full of rejuvenation with your families and friends. On behalf of all the staff at Lyncourt School, we are happy to welcome you to the 2018-2019 school year. For planning purposes here is the 2018-2019 school calendar. Supply lists can be found on our website.
YMCA Before and After School Child Care:

Register now for 2018-2019! Serving children grades Pre-K- age 12 Monday through Friday AM: 7am to 8am PM: Dismissal to 6pm Care is conveniently provided at Lyncourt School starting on the first day of school continuing to the last day of school Our program is flexible around your schedule: register for 2, 3, 4 or 5 days per week, AM or PM or both! Please click on the link below for additional information.
8th Grade Video:

Congratulations to the Lyncourt Class of 2018. Before the ceremony we had a video playing....here is the link to the video. 8th Grade Video link
Summer Reading: School might be over, but it is still time to READ! So pick up a book and go on an adventure! READ this summer. Why is summer reading important? According to the Scholastic Kids & Family Reading Report™: 6th Edition , both kids (80%) and parents (96%) agree that summer reading will help the child during the school year. Let us all take the Summer Reading Pledge! I pledge to read for at least 20 minutes each day for at least 40 days during the months of July and August.
Happy Summer Reading!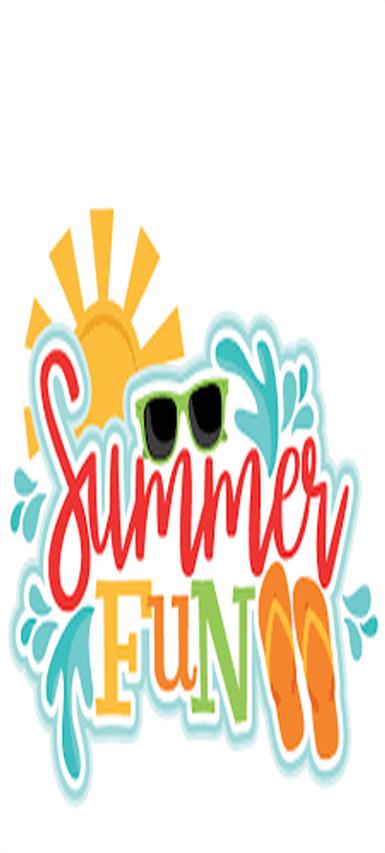 Summer Fun at Lyncourt School...Brought to you by Salina Free Library:

Mark your summer calendar....The Salina Free Library is offering fun FREE programs for Lyncourt families during the summer. These programs will take place in Lyncourt School on Wednesday afternoons. We will have music, science, magic, and most of all: FUN! Programs have been made possible in part by a state grant secured by Senator John A. DeFrancisco. Join us!

Living Wax Museum:

You didn't have to make a trip to Oxford, England to learn more about Dorothy Hodgkin! You just had to visit the Living Wax Museum at Lyncourt School. Our students participated in a fantastic living wax museum. They each researched a famous person, created a Biography poster, "became the person" in costume, and gave a short monologue. They even hosted a Museum Tour Presentation for their classmates. They did an awesome job. Videos of each presentation can be found in the below link.

Universal Pre-K and Kindergarten Registration Information: Interested in our Universal Pre-K or Kindergarten program for Fall 2018? It is now time to register! If your child is already enrolled in Lyncourt's Pre-K program you do not need to complete enrollment forms. If you have not filled out a registration packet, please call 315-455-7571 ext. 7 to request a registration packet be mailed to your home. You may also visit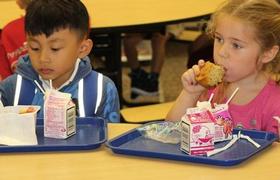 Free Breakfast for all Lyncourt Students:

For many years we have been privileged to participate in the School Breakfast Program, this year we are pleased to announce that all Lyncourt students regardless of income will be provided breakfast without charge. Students who eat breakfast are less distracted and ready to learn. This program will give our students the opportunity to start each day well nourished.
2017-2018 Activity Calendar/School Information/Policies:

Start your planning! Here is a copy of the 2017-2018 Activity Calendar, along with important school information and policies. Class placements and supply lists will be mailed on Friday, August 18th, but you can find supply lists on our website too .
Coding Club:

Students are learning to code in the library! What is coding? It is a system of instructions that allow a computer program to run something. Students are using the Tickle program to code Sphero SPRK balls. The codes from the Tickle app tell the SPRK balls to do whatever the students program it to do. The first challenge students completed was the Sphero Bowling Challenge. Students had to program the SPRK balls to knock "bowling pins" (ie: red SOLO cups) by using different codes. Students will complete many different coding challenges throughout the year. Being able to code is an important skill, as c ode powers our digital world. Every website, app, computer program, calculator and even microwave relies on code in order to operate. This makes coders ...
Impressionist Fall Tree:

The first graders embarked on a series of exercises that included texture rubbings, tempera painting of a foreground and background, and a discussion on the French Impressionists. They looked at George Seurat and pointillism. Pointillism is a style of painting in which small dots of color create the impression of a wide selection of other colors and blending. All these experiences were combined into final pieces of artwork.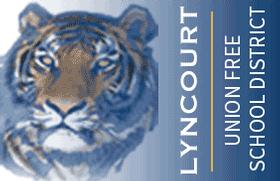 Results of District's Testing For Lead in Drinking Water:

In the spring of 2016, the District tested its drinking water for lead, including drinking fountains and classroom sinks in the entire building. Although we were not mandated by New York State at that time to test our water, the District wanted to be proactive to ensure the safety of all students and staff. We have posted the results of the testing: Lyncourt Union Free School District Lead Water Sampling Results 3.11.2016 Lyncourt Union Free School District Lead Water Sampling Results 9.16.2016 Water Testing Parent Letter
Mrs. Erikson shares her Space Camp Adventure:

Five teachers from Syracuse New York were chosen to attend Space Camp in Huntsville, Alabama to learn new ways to incorporate space and S.T.E.M. activities into their classrooms. Clink link to see Mrs. Erikson and all the cool activities she did at Space Camp!
Let's Paint a Rainbow:

The Kindergarten class had an exercise in color recognition today. Students were told to select a marker in the proper sequence by color. We tried to make concentric half-circles or semi-circles. Students followed the teacher-led example on the Promethean board. We colored in the spaces made by our semi-circles. When done we embellished our drawings with a creative setting that might include a pot of gold. Submitted by Mr. Retz, Art Teacher.
NYS Education Commissioner Elia's Releases New Draft English Language Arts and Mathematics Learning Standards Survey:

Ne w York State Education Commissioner MaryEllen Elia has launched an on-line survey that will allow New Yorkers to provide detailed feedback on the State's New Draft English Language Arts and Mathematics Learning Standards. She is interested in receiving feedback from all stakeholders...teachers, administrators, school board members, parents, the business community, etc. If you are interested in providing feedback, please click on the link below. The survey, which can be found at http://www.nysed.gov/aimhighny allows respondents to review and comment on English Language Arts Draft Standards and Mathematics Draft Standards. The survey will be open until November 4, 2016 and the results will help inform changes made to the standards.
Viewing 1 - 20 of 20 stories